AWT Edwards Orator
Professor Christobel Saunders AO
The University of Western Australia and Royal Perth Hospital.
Professor Saunders (MB BS Lond., FRCS, FRACS) is an internationally renowned oncologist and one of Australia's most prominent research-orientated cancer surgeons, recognised for her work in various clinical aspects of cancer research including clinical trials, psychosocial, translational and health service research. She is closely involved in strategic planning and management of cancer services and research in Australia as President of BreastSurgANZ, as a board member of the ANZBCTG, and with past involvement on boards of Cancer Australia, Cancer Council WA (President 2009-2013) and the National Breast Cancer Foundation (NBCF) among others. She is currently appointed to the Advisory Panel for the Federal Department of Industry and Sciences Cooperative Research Centres.
Christobel has a passion for health and medical research, patient advocacy and an exceptional clinical track record in the management and treatment of breast cancer.
Her research has an outstanding funding track record having attracted a career total of nearly $26 million in over 50 grants awarded in Australia since 2001 ($17 million in the past 5 years) of which $8.6 million was awarded through the NHMRC. Christobel has published over 200 scientific papers in refereed journals, three books and 16 book chapters.
Firkin Orator
Professor Daniel J. Drucker
Lunenfeld-Tanenbaum Research Institute, Mount Sinai Hospital, Toronto.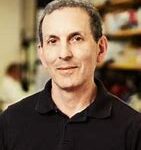 Professor Drucker (FRS FRCPC) is an internationally recognised clinician-scientist renowned for his pioneering work in understanding peptide hormones produced in the pancreas, gastrointestinal tract and brain, e.g. incretin and enteroendocrine, and has developed incretin analogues for the treatment for short bowel syndrome and type 2 diabetes.
Daniel has received numerous national and international awards for his scientific contributions, including the Prix Galien Canada (2008), the Clinical Investigator Award from the Endocrine Society (2009), the Claude Bernard Prize from the European Association for the Study of Diabetes (2012), the Oon International Award and Lecture from Cambridge University (2014), the Banting Medal for Scientific Achievement from the American Diabetes Association (2014) and in 2015 was appointed Officer of the Order of Canada.
Daniel has published over 340 scientific papers which are cited over 38,000 times and he has an H-index of 102
Special Guest
To be confirmed
Invited Speakers
Associate Professor Matt Kemp
Woman & Infants Research Foundation and the Division of Obstetrics and Gynaecology, University of Western Australia
Matt is an Associate Professor in the Division of Obstetrics and Gynecology at UWA, and heads the Women and Infants Research Foundation's Perinatal Research Laboratories. He holds PhDs in Medicine and in Education, and is a graduate of Harvard Business School. Matt undertook a post-doctoral fellowship at the University of Oxford before being recruited to Perth in 2009.
Today, Matt's work is focused on improving outcomes for preterm infants via the development of antenatal interventions and post-natal therapies. He collaborates extensively with groups in the US, Japan and Europe. His team's research is supported by a number of national and international agencies, including the Bill and Melinda Gates Foundation, the National Institutes of Health, the NHMRC GlaxoSmithKline-Save the Children, the Channel 7 Telethon Trust, the WA Health Department.
Associate Professor Rachael Moorin
Associate Professor of Health Systems & Health Economics at Curtin University and Adjunct Associate Professor in the School of Population and Global Health at the University of Western Australia
Rachael has been awarded competitive research grants as chief investigator totalling more than $15 million from state and national funding agencies; and has been responsible for development of novel methods for utilising and analysing linked administrative health data.
She has been responsible for many novel research initiatives using these data to promote evidence-based care; reduce ineffective, wasteful or harmful care; reduce unnecessary downstream health care use and costs, and improve health outcomes for patients with a range of chronic conditions.
Rachael is a past Director of the UWA node of the Australian Centre for Economic Research on Health (ACERH) 2007-2010 having completed a PhD in Population Health at UWA in 2005 and a Graduate Certificate in Health Economics also in 2005.  As Director of the UWA-ACERH Rachael led a multi-University research programme aimed at developing and applying methodologies using administrative health and other data in econometric evaluations of health services and policy.
She is considered one of the leading authorities on using linked administrative health data in applied health and economic research.  In 2014 due to her expertise as a health economist she was invited to sit on the Medical Services Advisory Committee (MSAC) in 2015 was appointed to the MBS taskforce Diagnostic Imaging Clinical Committee and in 2017 the MBS taskforce Diagnostic Medicine Clinical Committee.
Dr Connie H. Y. Wong
Centre for Inflammatory Diseases, Department of Medicine, Monash University, Melbourne Victoria
The focus of Dr. Connie Wong's research is investigating the pathophysiology of stroke and the subsequent host inflammatory response. After completing her PhD at Monash University in 2008, Connie was trained in the Snyder Institute for Chronic Diseases at the University of Calgary in Canada (2008-2012) and returned to Monash University in 2013, before heading her own lab in 2015.
Connie has published >45 journal articles, including first/senior author in Science, Nature Immunology and Nature Medicine.
She was awarded "The Centenary Institute Lawrence Creative Prize" in 2013 and Victorian Tall Poppy award in 2017. Her research is funded by NHMRC and National Heart Foundation. She is a current recipient of the CSL Centenary Fellowship.